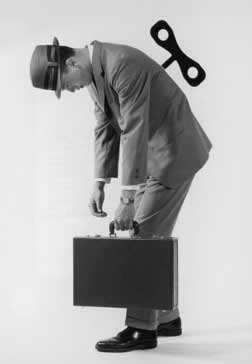 This year I have been coaching myself which is fun and a big learning experience. Part of the trouble with having a coach is that I can have unpredictable work hours whereby I may be called in to work in the middle of the night or at a weekend and this then plays havoc with any fixed training plan. I also find the stress from some days in the office can magnify feelings of fatigue and I might skip the odd session at the end of a long day.. sad really because once I get out there I feel so much better!

Following on form
IM
lanzarote
with another race in 7 weeks has been interesting. I allowed 1 week of almost complete rest but was at club
lesanta
so did some
pilates
, stretching and a bit of swimming. By day 5 post race I was ready for a very gentle 1 hr ride.
On return to the UK (so 1 week after
IM
lanza
) I managed a steady 4.5 hr ride and felt
surprised
by how little fatigue I had.
The last week or so of training looks like this.
Saturday 1hr turbo bike warm up (230 watts) 2hr run (8 min mile or so)
Sunday 5 hr bike session
Monday 1 hr swim (400m, 10 x 200, 6 x100m)
Tuesday
1hr bike to work (series of 1 mile hard efforts with breaks at traffic lights), 1 hr bike home steady then 1hr 30
mins
(8min mile) run
Wednesday 1 hr swim (400m, 4 x 800m)
Thursday
2.5 hr bike including 2 x30
mins
hard (and 2 punctures) then 50 min run (8 min mile) later did 1hr swim (40
mins
steady then 4 x 100, 8 x 50)
Friday 2 hr 15 min run (8 min miles)

Saturday
1hr 30 min turbo (incl 6 x5
mins
LT) and 50 min run straight off
Sunday 5hr bike and 45 min run

Reading what some friends of my have done at Epic training camp
http://www.epiccamp.com/
reminds me that the limits may be a lot further away than I think. With a solid 2 year training history of maybe 14 hrs a week I should be able to manage a 2 week spike in hours so long a I am careful on the intensity and get enough rest and eat well. So next week will be a repeat of this one with an extra 100 mile ride on
Thursday
when I will ride through the night (for a laugh) then sleep through work and pushing out one of the long run to 2.5 hrs.
Will all this work- I have no idea but it is fun learning what stick I can cope with. Setting goals for IMA they are one of three a) 5hr bike split or b) sub 10 or c) sub 3.45 marathon.
I am sure I can do one of these!!!